Get Involved
Dear HOYA BN Alumni,
While most of you have not been in touch with the HOYA BN since you commissioned I encourage you to get in touch and perhaps even get involved. While your time as a cadet is long complete, you can still contribute to the growth and development of the US Armys future leaders. We have several programs set up to involve alumni and I would be glad to work with any of you who are interested to get you involved with the battalion whether it is as a mentor to a cadet or as a guest speaker at one of our MS classes.
Furthermore, please join the HOYA BN Alumni Association Facebook page as it will provide you with an excellent opportunity to reconnect with other alumni.
If you would like to get involved or have any questions please feel free to contact us at armyrotcea@georgetown.edu or (202) 687-7023. You can also make a gift to support the next generation of ROTC leaders– be sure to place the amount in the 'Other' field and name Army ROTC as the designation.
Class of 2018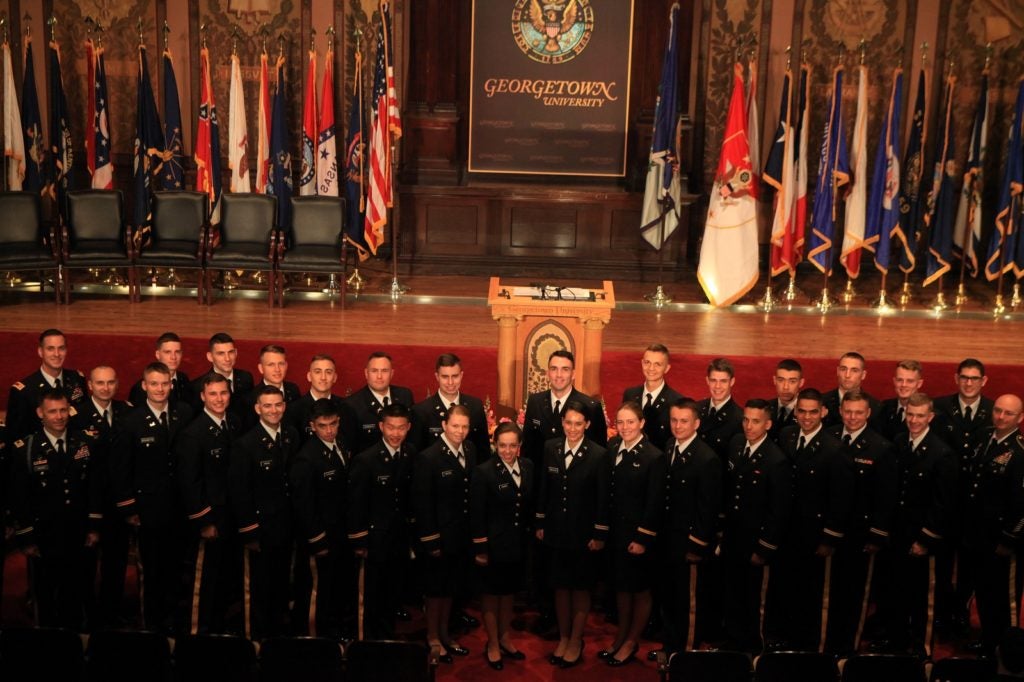 Class of 2017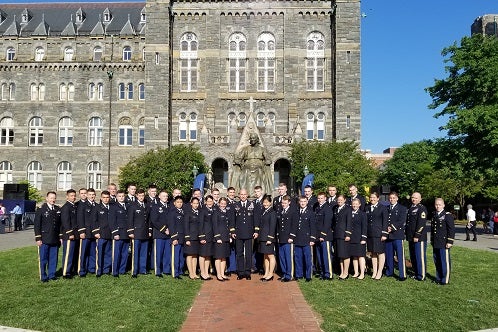 Class of 2016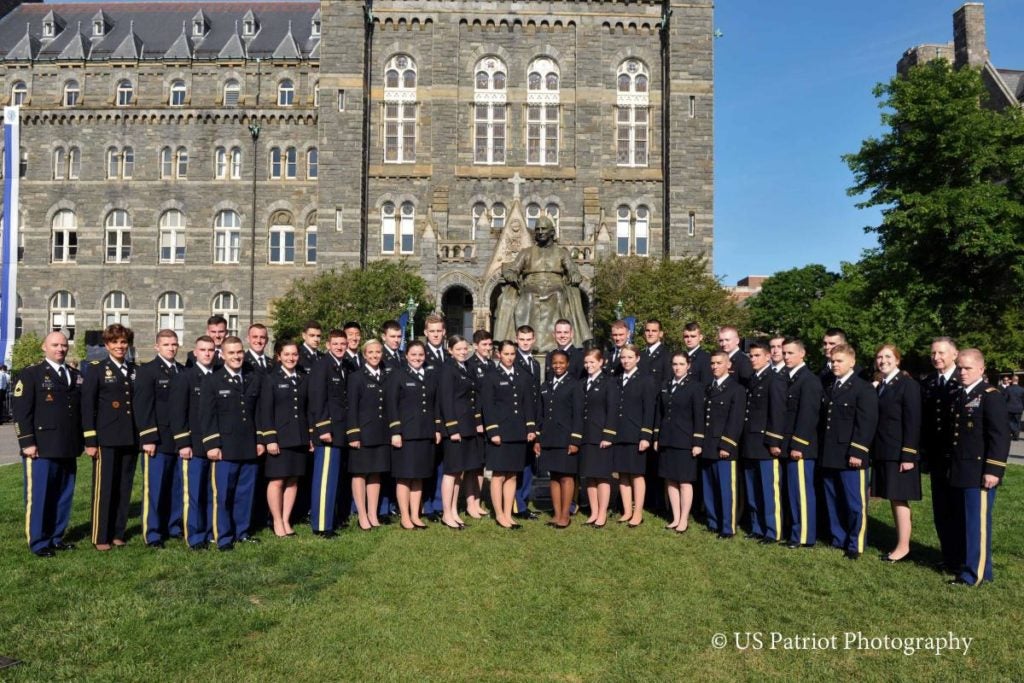 Class of 2015