Testimonials
Here're some words from our current outstanding Cadets about why the Hoya Battalion is the best.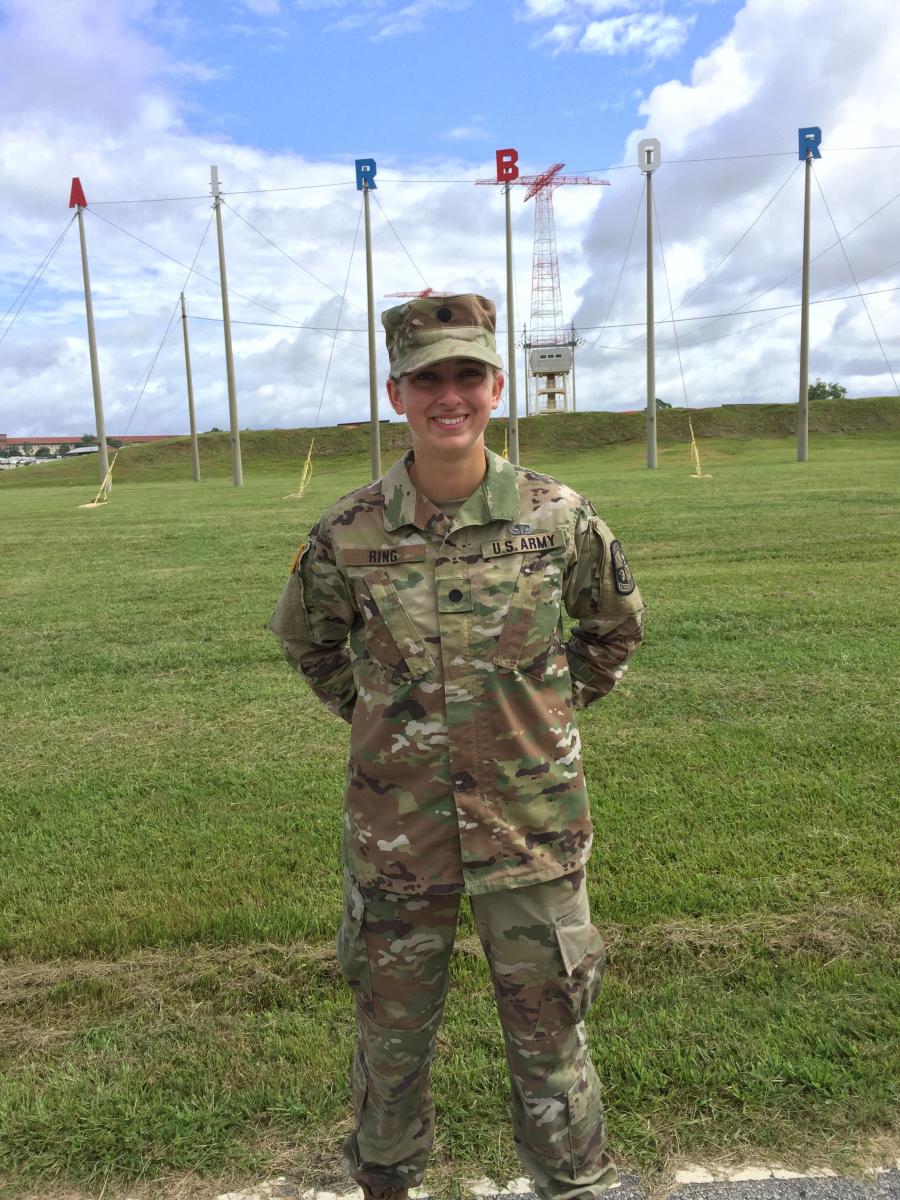 Cadet Karli Ring – The George Washington University
When I was in high school, I wasn't exactly sure what path I wanted to take in life. I always had an interest in the military, but was under the impression that you did one of two things: enlist in the military or go to college. I never thought that doing both was an option. After doing some research on my own, I discovered and became interested in applying for both Army ROTC and The United States Military Academy. Originally, I was dead set on West Point. I applied, did all the interviews, and even received a nomination from Senator Rob Portman; but I had a conversation not long after all this that dramatically changed my mind. I was lucky enough to have a meeting with the Assistant Special Agent in Charge of the Cleveland branch of the FBI, also an Army veteran who commissioned through ROTC. He explained to me if you do ROTC, you get a combination of military training and college experience that is a once in a lifetime opportunity. He was absolutely right.
My ROTC experience is one that I am so lucky to have. It's not easy to put into words exactly what to expect when you start this journey. I will admit, there are times when it will be challenging. You will be pushed to your limits. You will fail. Nevertheless, it will all be worth it in the end. I have been given opportunities that I could have never even conceived of three years ago. I have developed relationships that are on a whole new level and made friends that will last a lifetime. I've found a passion for the Army, one that I hope to pursue for as long as I can. If you join ROTC, you won't be the average college student. You will have accomplished more before 8:00 AM than your friends will the entire day. I have a guaranteed job after graduation, which is something most students can't confidently say. Being in ROTC means that you are a part of something bigger than just yourself. If you asked me three years ago what I would be doing with my summer, I would have never imagined the answer would be "learning how to jump out of planes at 1,250 feet". Take this opportunity. You won't regret it.